Introducing Ad-Man

We at Directory Resources are pleased to introduce our newest product, Ad-Man.
We've used our decades of industry experience to create a product that will tighten-up your production department and delight your customers.
Whatever your current process may be, we are confident that Ad-Man will impress you.
Give us a call and we'll introduce you to Ad-Man.
Always On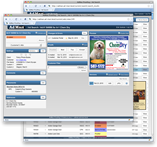 Ad-Man is fully web-based, so your designers and proofers can work from anywhere they have an internet connection.
Compatible with Mac and Windows.
Goodbye, Postage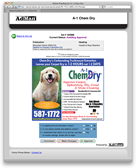 No more wasting time and money mailing proofs to your customers. Ad-Man lets your customers view and approve their ads over the internet.
Ad-Man will notify you the instant a customer views his proof on the online customer portal. Avoid the end-of-canvass rush by taking care of problems weeks sooner.
Take Control

Reduce your proofing staff. Ad-Man makes proofing quick, easy, and accurate.
Minimize errors by removing human steps from the process. No more guessing which ad version is the correct one.
Track designer productivity and ad aging.
Give us a call!
Toll-Free
(877) 266-5626
Directory Resources Ad-Man